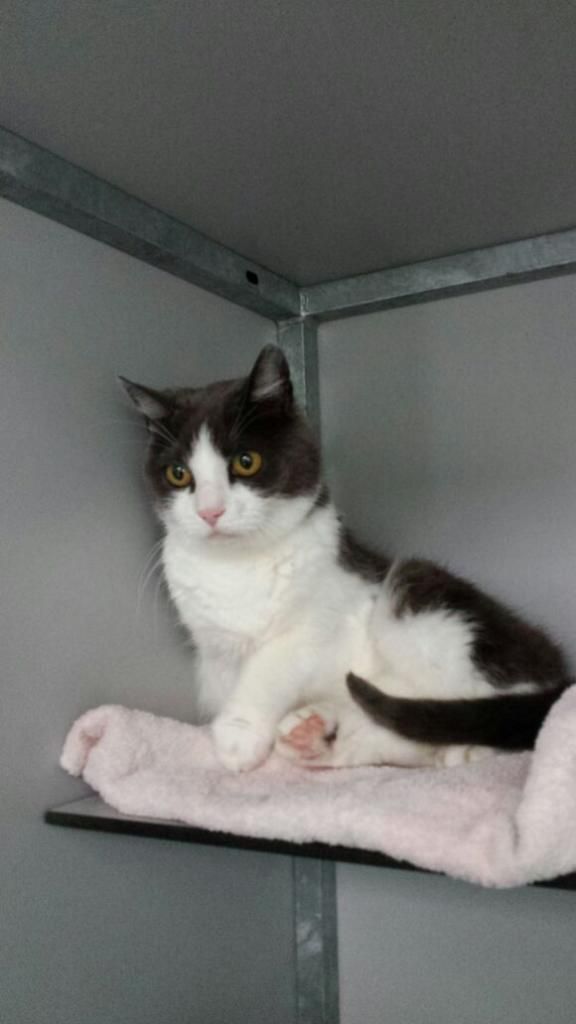 She's a 4 year old grey/white European Shorthair. I picked her up from the animal shelter today.
The shelter named her Famke, which is a Dutch name meaning "little woman". I ight keep the name, havent decided yet.
But she's a beauty. Right now lying under the curtains, but been exploring a little bit.
i apologize for not holding the camera in the correct, horizontal position. I have no excuse.