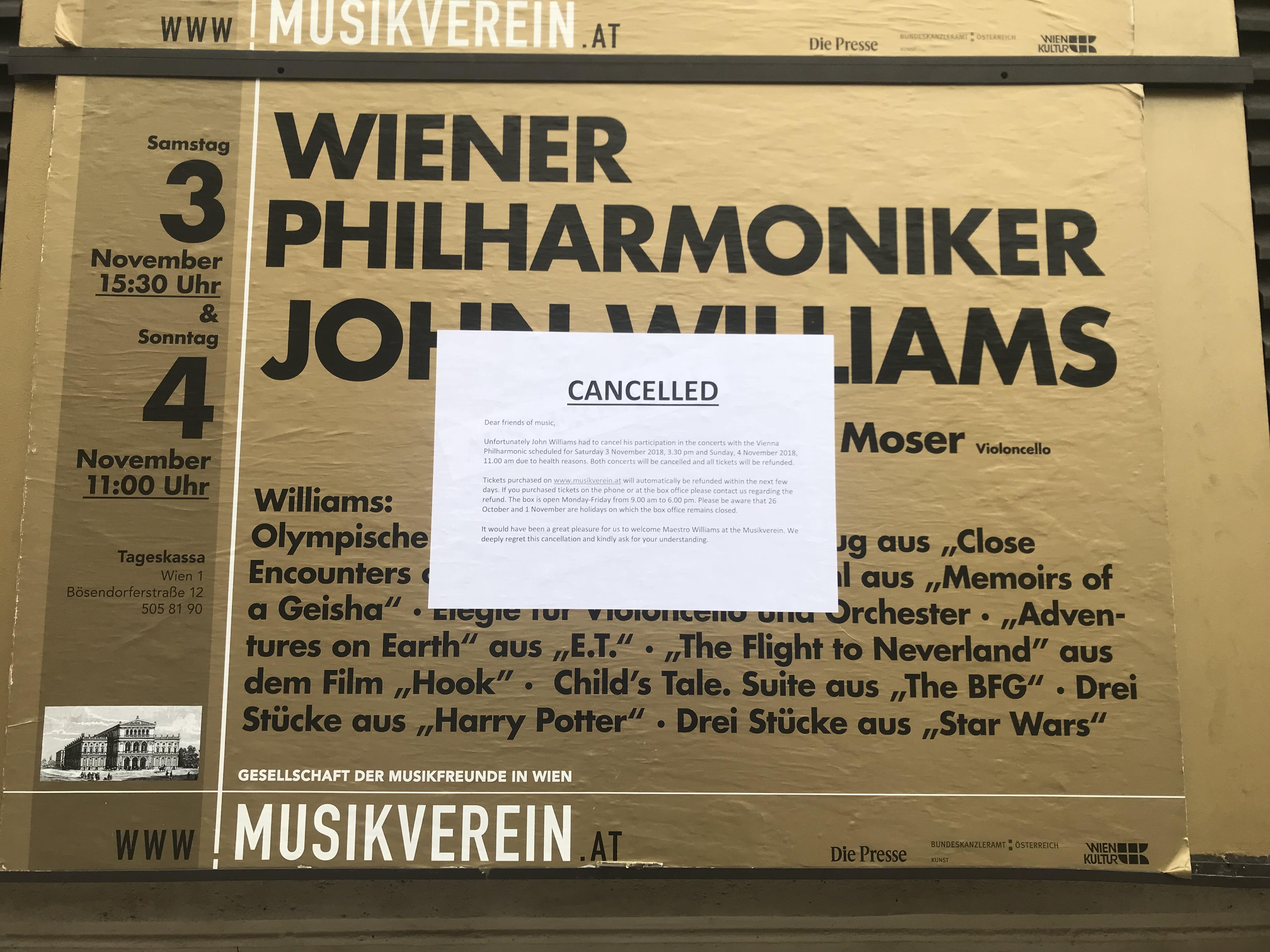 John Williams might travel to Vienna to conduct the city's Philharmonic Orchestra as early as next season, according to new information from the venue management.
Sources from the Vienna Musikverein said that they're currently in talks about new dates for the Maestro, adding that it wouldn't happen before Fall 2019.
The management confirmed that "the concerts are in Williams' bucket list and he wants to conduct his own music at the Musikverein."
Williams is currently in Los Angeles recovering from an illness that prevented him from conducting a scheduled concert in London and two performances in Vienna on November 3 & 4.