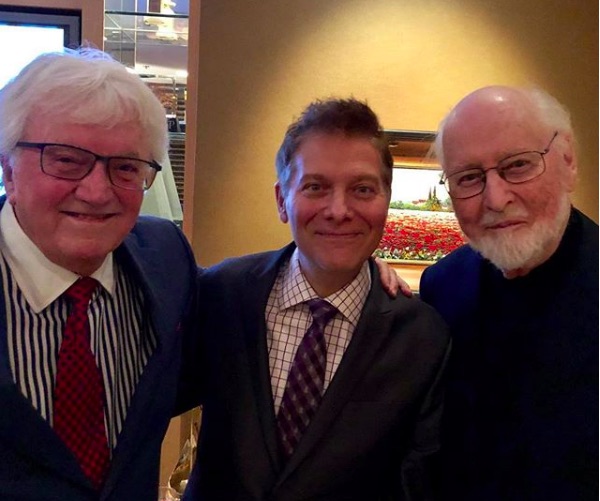 Williams update from record producer and friend Mike Matessino:
"John's doing just fine. He went to Ginny Mancini's Twelfth Night party last week. Just a few people there… Norman Lear, Quincy Jones, Leslie Bricusse… I don't think he's working on Ep. 9 until the summer; the schedule is still being worked out."
Source: FSM Board
Last fall, Williams was hospitalized in London due to a minor illness that prevented him to conduct the LSO and the Vienna Philharmonic.