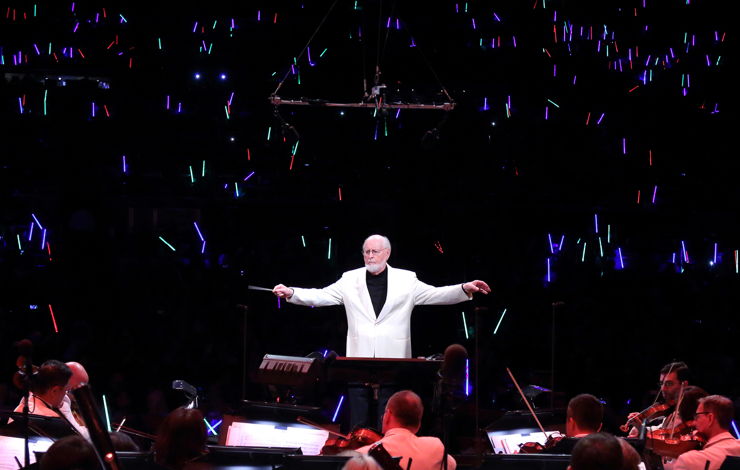 HOLLYWOOD BOWL
'John Williams: Maestro of the Movies'
September 3, 4 & 5, 2021
Los Angeles Philharmonic Orchestra conducted by JOHN WILLIAMS and David Newman
John Williams, the composer behind the emotional heartbeat of some of Hollywood's most memorable films, returns to the Bowl for this beloved annual celebration of music from the movies. The Los Angeles Philharmonic, conducted both by David Newman and Williams himself, performs a thrilling program of cinematic hits, including some selections presented with film clips.
Tickets on sale June 1st.
See also:
John Williams' 2021 Concert Schedule
John Williams at the Hollywood Bowl 2019 – Program, Reviews, Videos & More