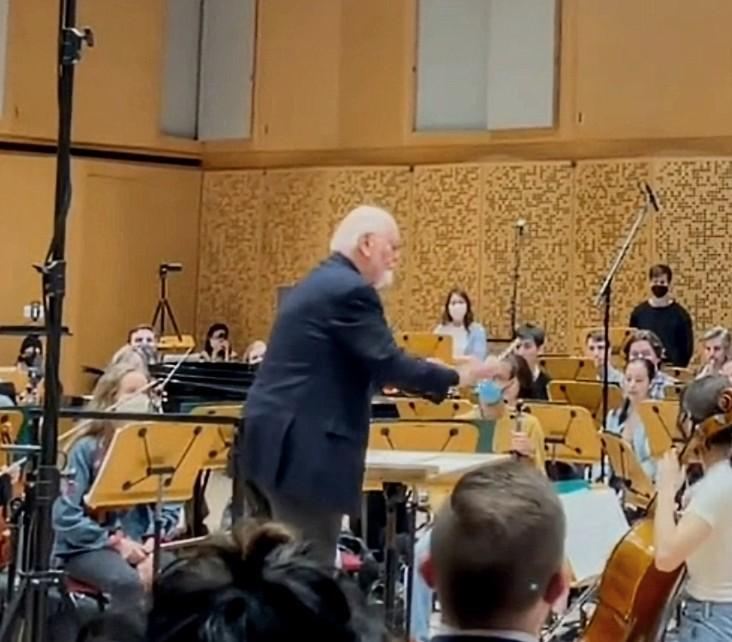 From Potter Scoring Project:
Hi, this is Ben Pawlak – we usually post over on the New Project: John Williams Potter Scoring thread. This account is shared between me and Molly Sanford as a composing/music editing team. We are also both professional pianists in graduate programs, hence the pictures!**
Yesterday after the Carnegie concert, the Maestro himself came to Juilliard for a conducting session where we played the Superman March, theme from Jurassic Park, and Adventures on Earth. Here's our post from the Potter thread about it:
I was lucky enough to play piano/celesta, and Molly (who was in town to see his Carnegie concert the night before) was turning pages for me. So the short version is: both of us were in the room with JW and it was thrilling! And yes we did give him a flash drive with GOF, OOTP, and HBP on it.
Full details and photos in the original forum thread