'JOHN WILLIAMS: THE 90th BIRTHDAY GALA CONCERT'
June 23, 2022, Washington DC
National Symphony Orchestra conducted by STÉPHANE DENÈVE
JOHN WILLIAMS, Steven Spielberg, Yo-Yo Ma, Anne-Sophie Mutter, Special Guests
CONCERT PROGRAM
(Program notes)
Conducted by Stéphane Denève
End Credits from E.T. The Extra-Terrestrial
Excerpts from Close Encounters of the Third Kind
Markings for solo violin, strings and harp (Anne-Sophie Mutter, violin)
Hedwig's Theme from Harry Potter for Violin and Orchestra (Anne-Sophie Mutter, violin)
Selections from Indiana Jones
Marion's Theme
Scherzo for Motorcycle and Orchestra
Dear Basketball
INTERMISSION
Superman March

Olympic Fanfare and Theme
Theme from Schindler's List (Yo-Yo Ma, cello)
The Duel from The Adventures of Tintin (Yo-Yo Ma, cello)
Theme from Jurassic Park
Selections from Star Wars
The Rise of Skywalker
Throne Room and Finale
ENCORE
Conducted by John Williams
The Imperial March from The Empire Strikes Back

VIDEO: Happy Birthday / The Imperial March

REVIEWS
EXTERNAL REVIEWS
Washington Post – "I thought someone with such musical sophistication was going to be really erudite or grumpy," Spielberg said, "or at least have an Austrian accent. But not Johnny."
Spielberg's was among the night's most touching tributes, ending with a warm embrace in the rows to a standing ovation.
Perhaps clearer than the unexpected depths of Williams's music was the overwhelming breadth of his reach. A litany of directors (Ron Howard, George Lucas, Chris Columbus, J.J. Abrams, Lawrence Kasdan) sang his praises in roll-in clips. Joyner-Kersee praised the "intensity, sacrifice, friendship and determination" captured by Williams in his fanfares and themes for the Olympic Games. Between electric performances of themes from Star Wars, Mark Hamill (via video) and Ridley (onstage) thanked him for, as Ridley put it, "elevating the work we do on film beyond recognition." – Full review
El País – Madness finally broke out at the end of the recital, when this man, whose greatest ambition seemed to be to go unnoticed, took the stage, snatched the baton from Stéphane Denéve, who had conducted the National Symphony Orchestra in a two-hour program with some of his most famous compositions, and gave the audience an energetic interpretation of The Imperial March, from Star Wars. Once the old man in the sixth row confirmed his status as a giant of symphonic music, a shower of golden confetti burst over the audience. – Full review (in Spanish)
JWFAN REVIEWS
Report by 'rpvee' (original post)
Lovely first half. John is sitting across the room and one row ahead of me.
Nothing too unique to report yet. Mutter didn't speak at all, surprisingly. Spielberg came out before the two Indy pieces with a lovely speech about his friendship with Williams. Vanessa Bryant had a video message greeting played before Dear Basketball.
I heard the orchestra practicing some bars of the Imperial March before the concert began. Hoping that'll be an encore that Williams conducts!
Report by 'MrScratch' (original post)
The Superman March was played over a fantastic montage of stills and clips of Williams, some of which I've never seen.  I hope someone got that, it was great.
After Throne Room, all of the guests returned to the stage together to applaud Johnny.  The orchestra started playing Happy Birthday and the entire concert hall sang to him.  Then gold streamers and confetti shot out from the balconies.
Deneve then handed Williams the baton and motioned him towards the podium.  Williams conducted The Imperial March, the only encore.
Report by Koray Savas (original post)
There was also a great video segment of directors who have worked with Williams describing what it was like and wishing him happy birthday.
It included Spielberg, Ron Howard, Rob Marshall, Chris Columbus, Oliver Stone, George Lucas, and JJ Abrams.
It appeared that Oliver Stone's segment may have been cut short to only wishing John a happy birthday, and did not include him describing their collaboration.
Report by 'pjhackman' (original post)
My spouse Edwin Wendler and I had a great time last night. We even met a poster from this board. At the post concert birthday dinner we talked to many and got several photos. Here are two of Daisy & Anne. John was 9 seats away to our left.
The "Superman" match set to photos/video of JW was the highlife for us. "Dear Basketball" had me in tears as some of the voice over from Kobe talked about good-bye and other words which hit us harder since he's no longer here. Also John's beautiful score brought out more tears. Had Anne sign my 2CD Vienna concert CD. Edwin and her chatted in German for a moment.
We sat right in front of Alan Silvestri and Thomas Newman and Mike post was next to us. Wow!
A perfect evening!
PHOTOS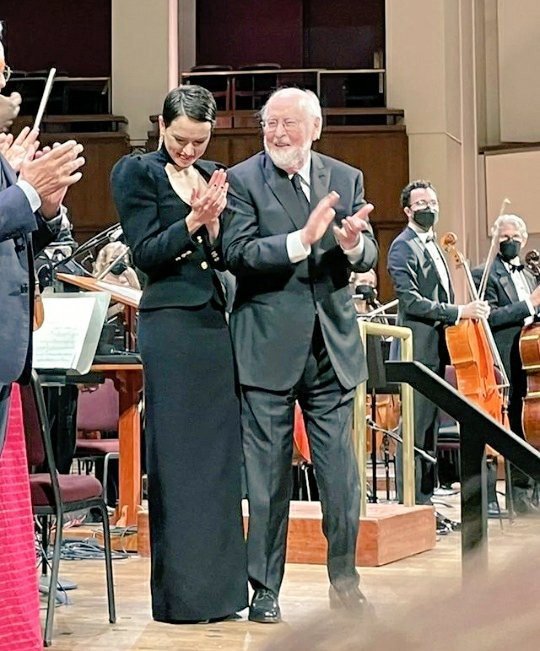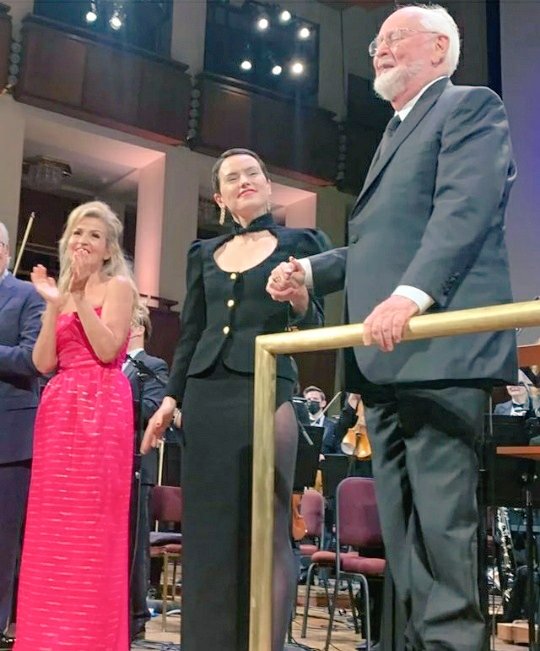 Source: Twitter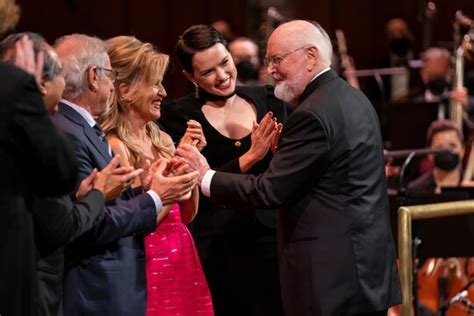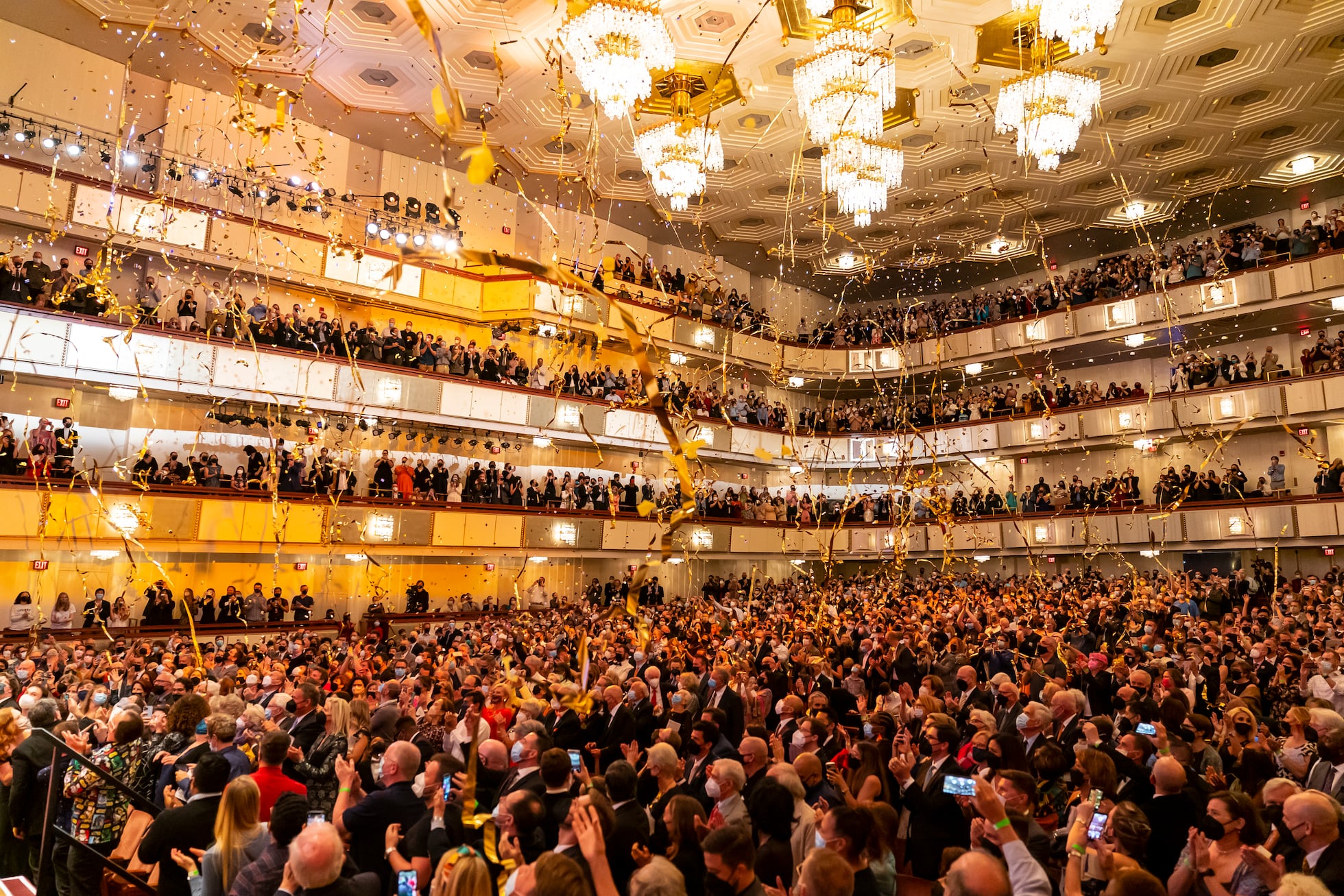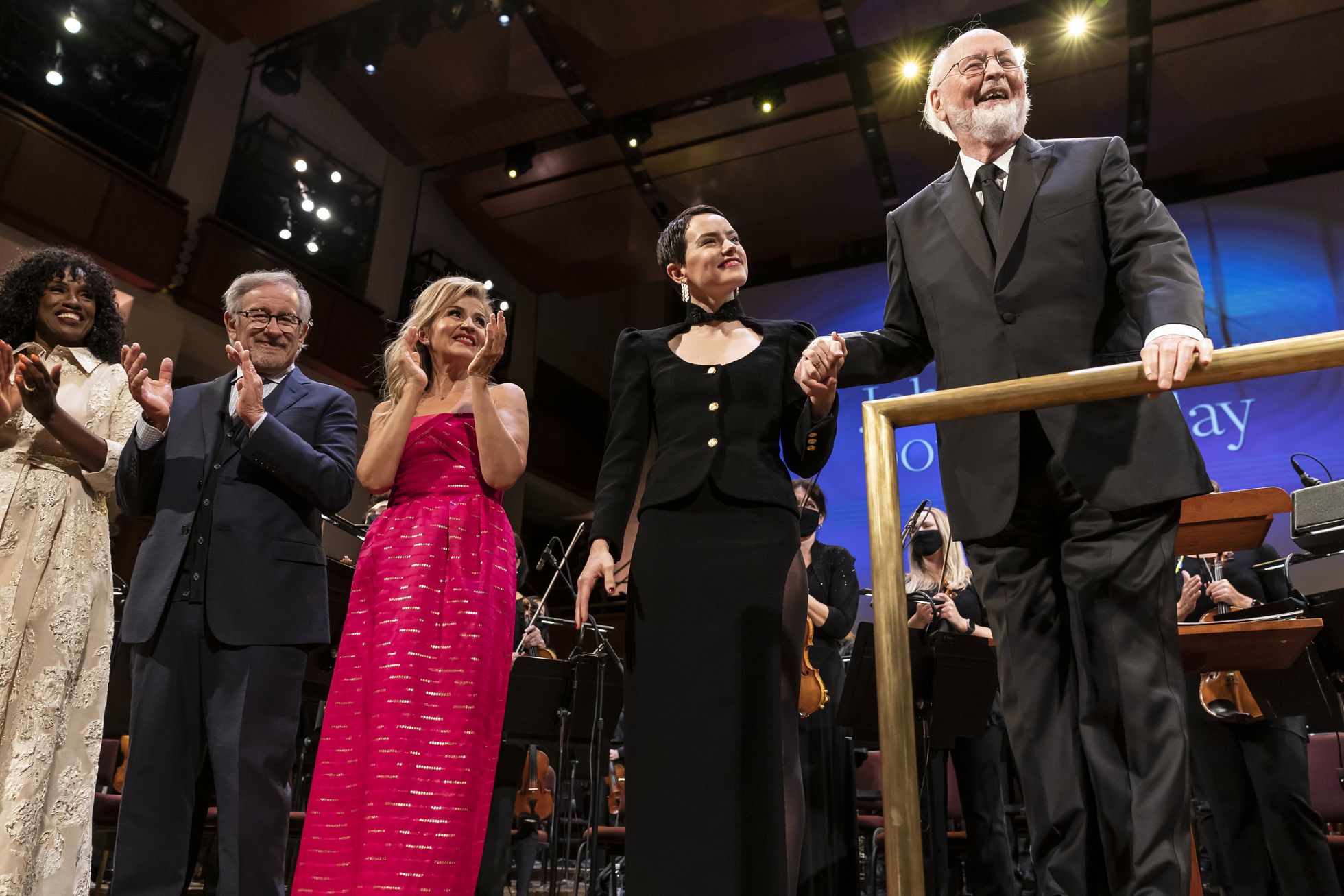 Credit: Kennedy Center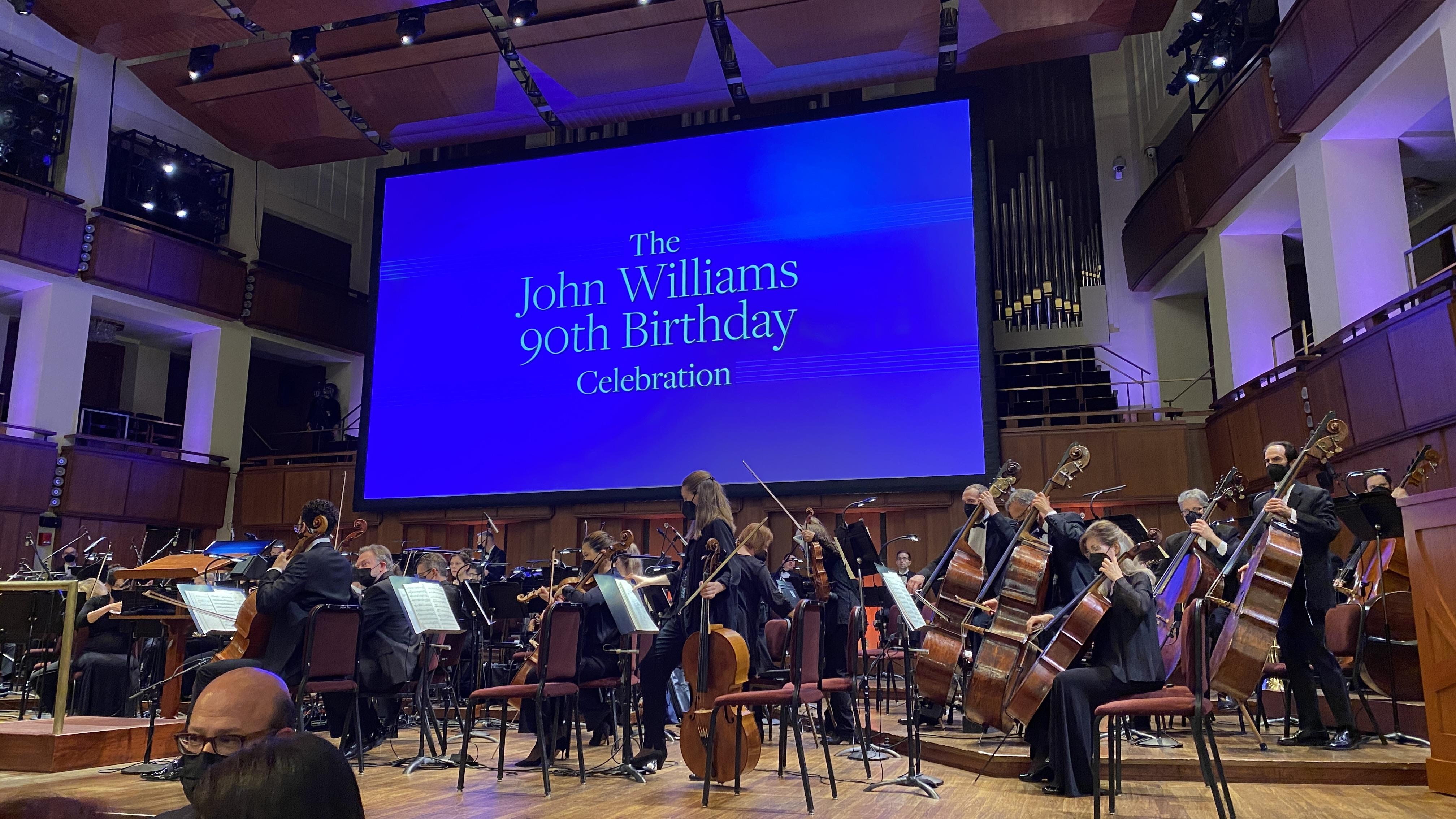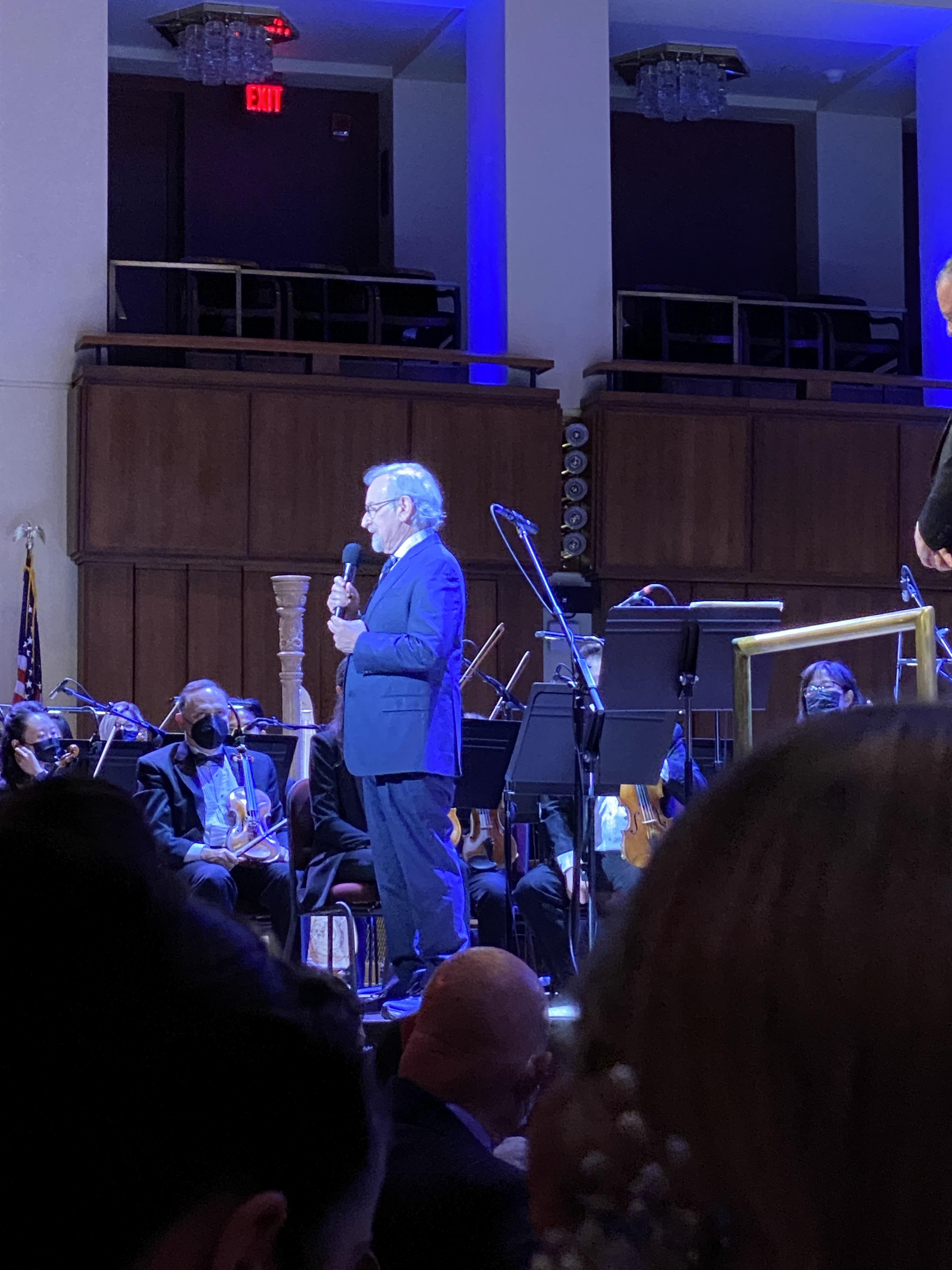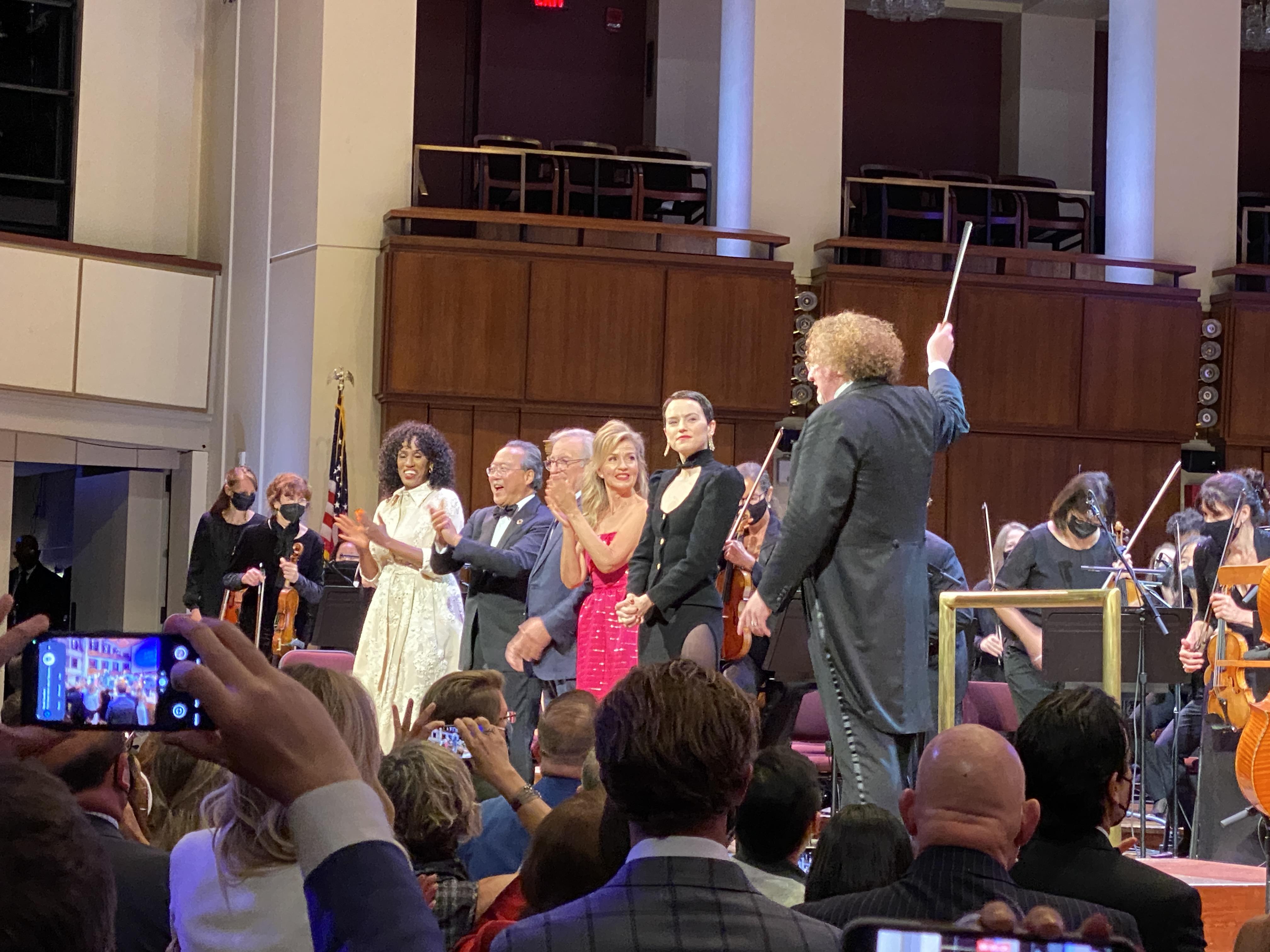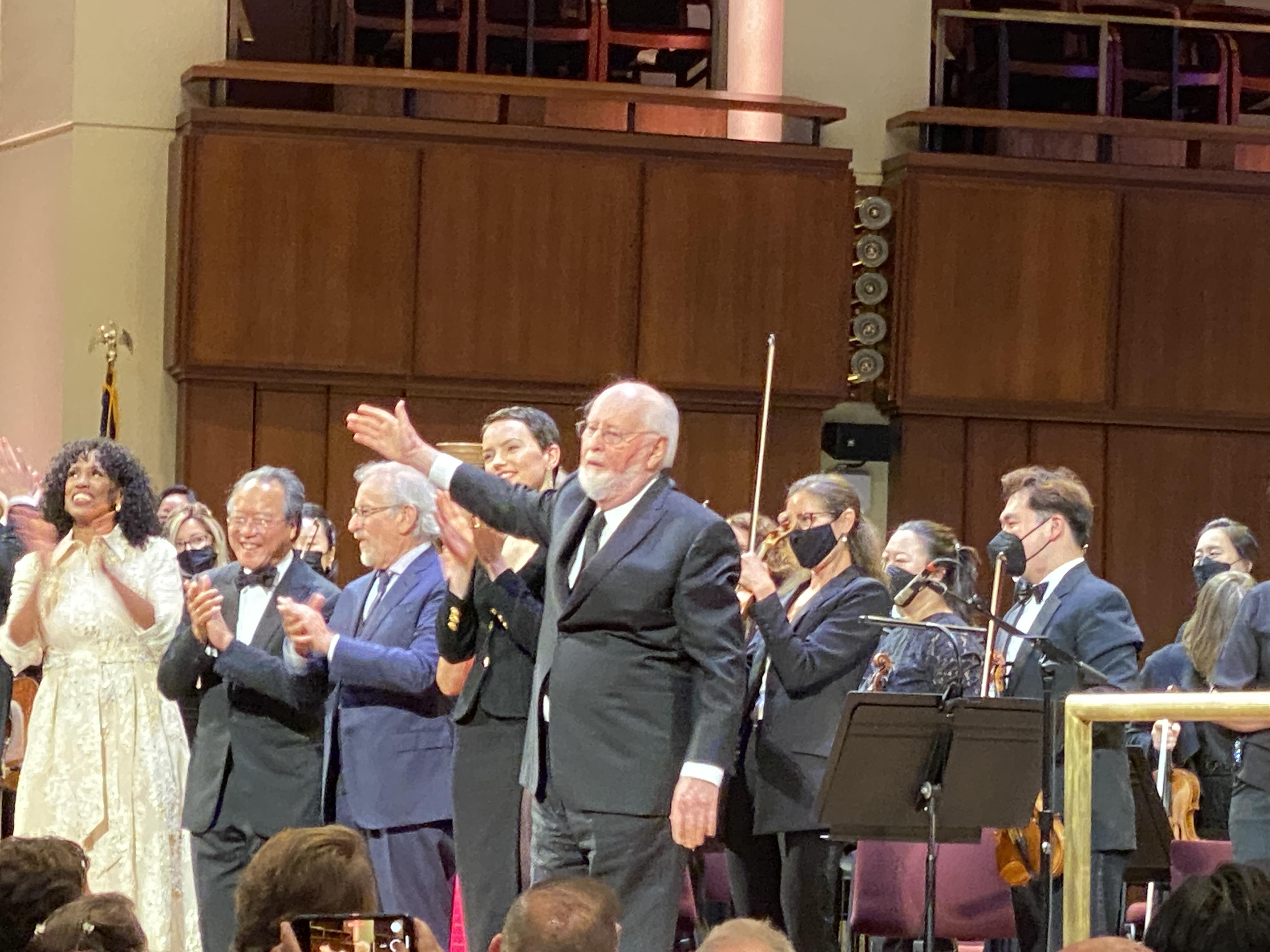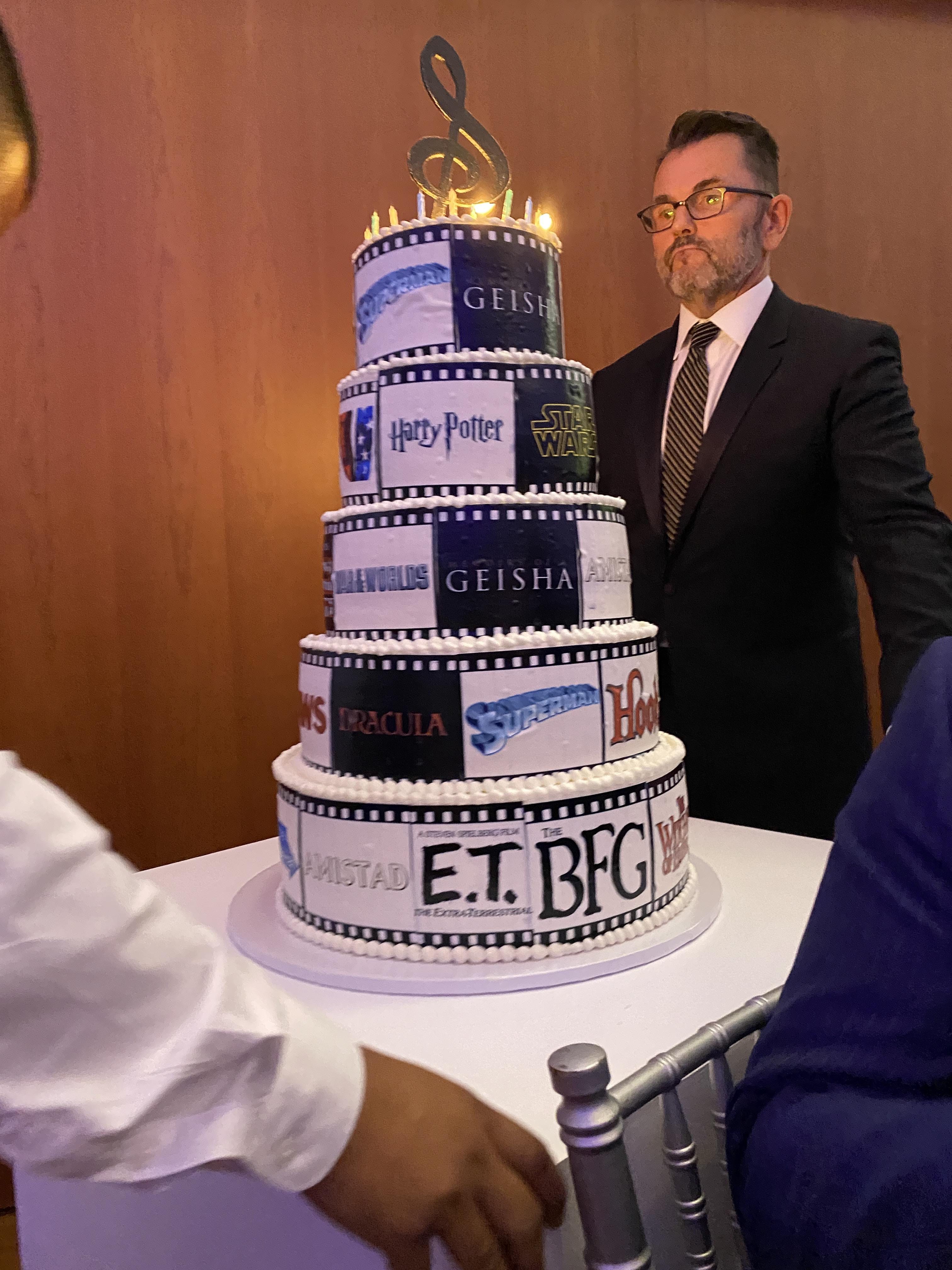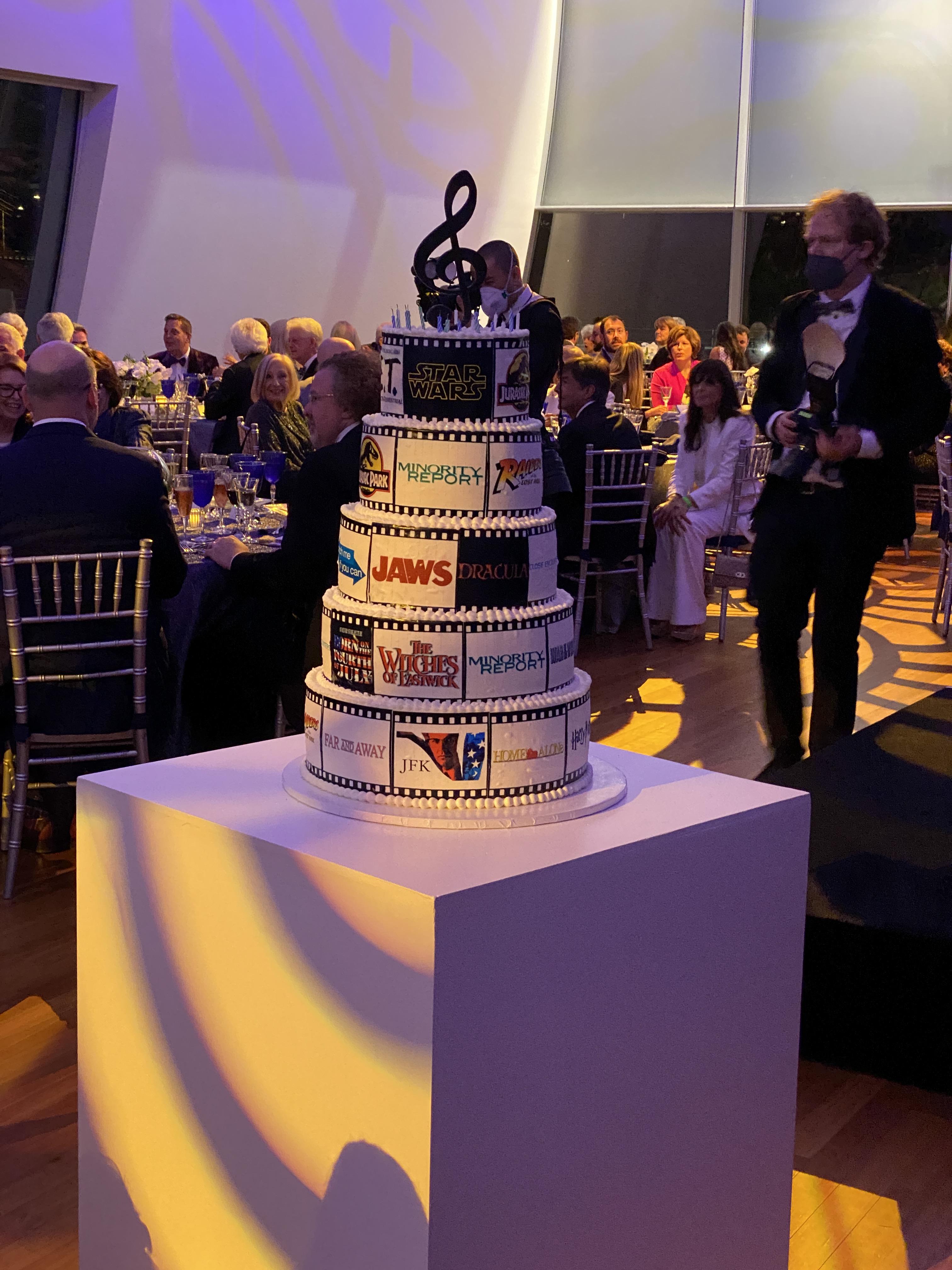 Credit: 'thx99'