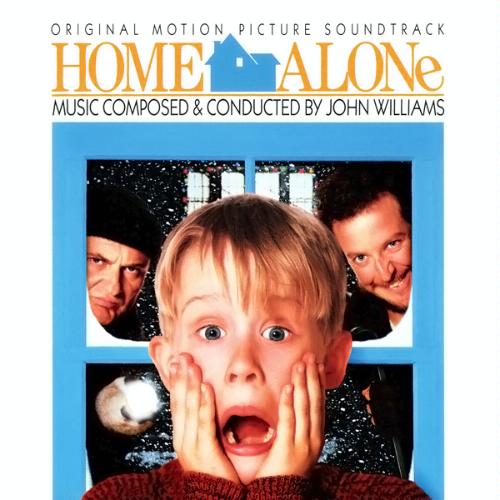 Review by Jeff Commings
There isn't much Christmas music I feel would be appropriate to listen to in, say, June, but John Williams' score for Home Alone may be the one exception (and to a much smaller degree, the sequel). Obviously happy to write Christmas music, Mr. Williams sets out on this score with such gusto. Many top-notch composers may have felt the need to make the score more slapstick than give it feeling, but Williams manages to make it do both jobs well. The main song, "Somewhere in My Memory," is wistful and dreamy, and its instrumental theme sprinkled throughout the score as the theme for our young hero is no less than brilliant. No wonder the song and score got nominated for Oscars.
As is typical for John Williams, no film is complete without themes for its main characters. Kevin McCallister gets one, as do the bumbling thieves (this is where the slapstick comes in). A low-end theme suggests their clusiness and aloofness, almost reminiscent of Williams' theme for the villains in Superman. Of course the themes work perfectly, but I believe they may be overused to the point that every time one or more of the characters is present, you hear their theme in some variation.
The "action" sequences (i.e. "The Attack on the House") aren't scored as such. Rather, they seem to suggest fun and gaiety, which is precisely what director Chris Columbus was going for. I don't think Mr. Williams was looking for a huge hit with his score, and I don't think many people can list it as such. But it is one of his rare attempts at comedy, and I can only hope it wasn't the last. If you look at some of the comedy scores done after Home Alone, you can tell that no one took this film as a guide for their own work. Many comedy scores seem too intrusive, but Home Alone begs to be noticed without having to shout.