Composer Ennio Morricone mentioned John Williams in his acceptance speech as he received his first ever Oscar on Feb. 28 at the Dolby Theater in Los Angeles. After thanking the Academy for the "prestigious acknowledgement", the composer of Quentin Tarantino's The Hateful Eight said: "My tribute goes to the other nominees, and in particular to the esteemed John Williams."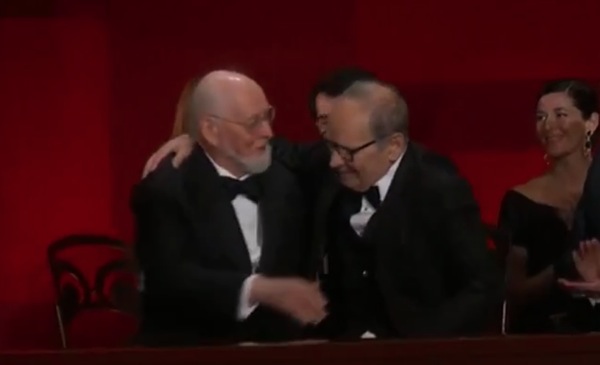 Earlier in the ceremony, droids C-3PO, R2-D2 and BB-8 celebrated Mr. Williams' 50th nomination from the stage.
Watch the full videos below.