UPDATE: The film is 6 minutes long and will premiere April 22 at Tribeca.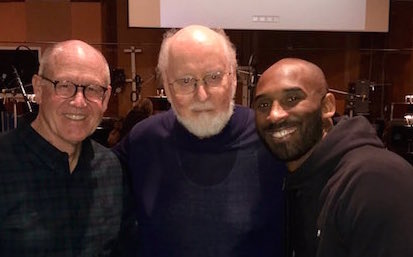 John Williams has finished recording the score for Dear Basketball, an animated short film based on former NBA star Kobe Bryant's 2015 poem, about which we reported last May. Recording sessions took place earlier this month at Sony Scoring Stage, where Williams conducted the Los Angeles Philharmonic Orchestra with cellist Armen Ksajikian, violinist Serena McKinney and members of the Long Beach Symphony.
Directed by Disney animator Glen Keane and produced by Sports Illustrated, Dear Basketball will premiere at the 2017 Tribeca Film Festival in New York City, April 19-30.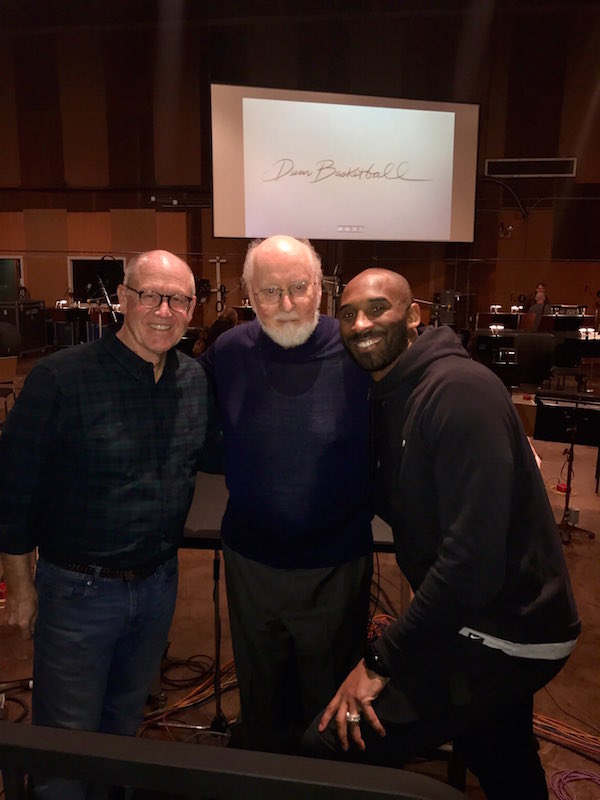 Photo by Kobe Bryant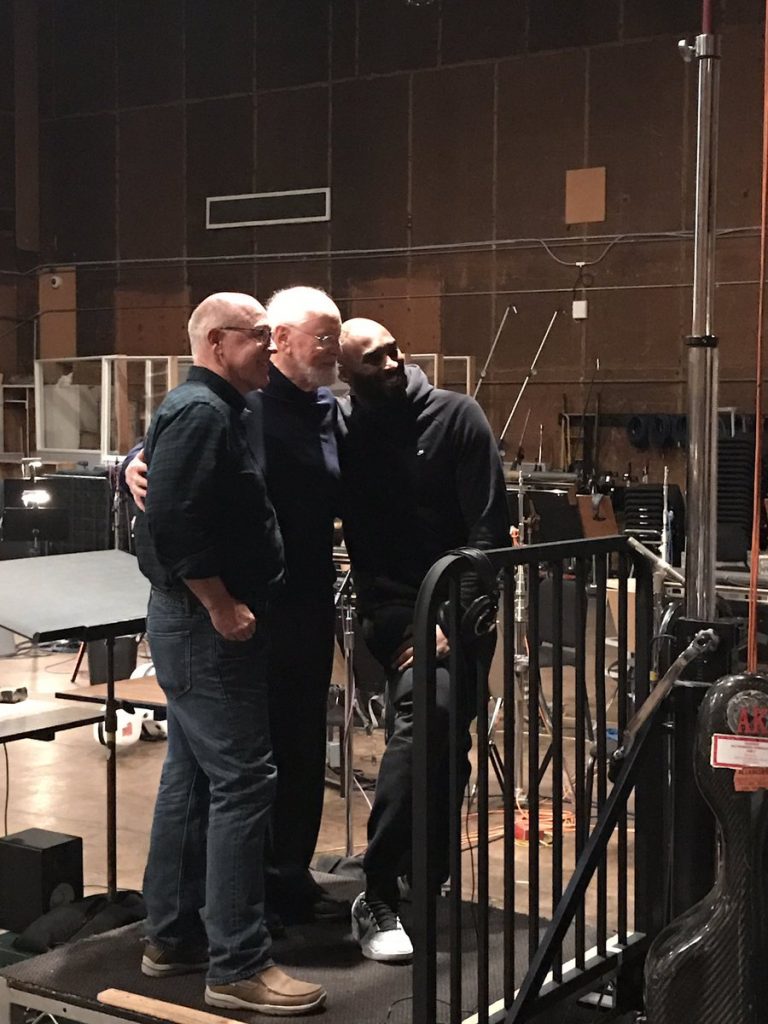 Photo by Joann Kane Music Service
https://www.instagram.com/p/BRZvJwZlRWr/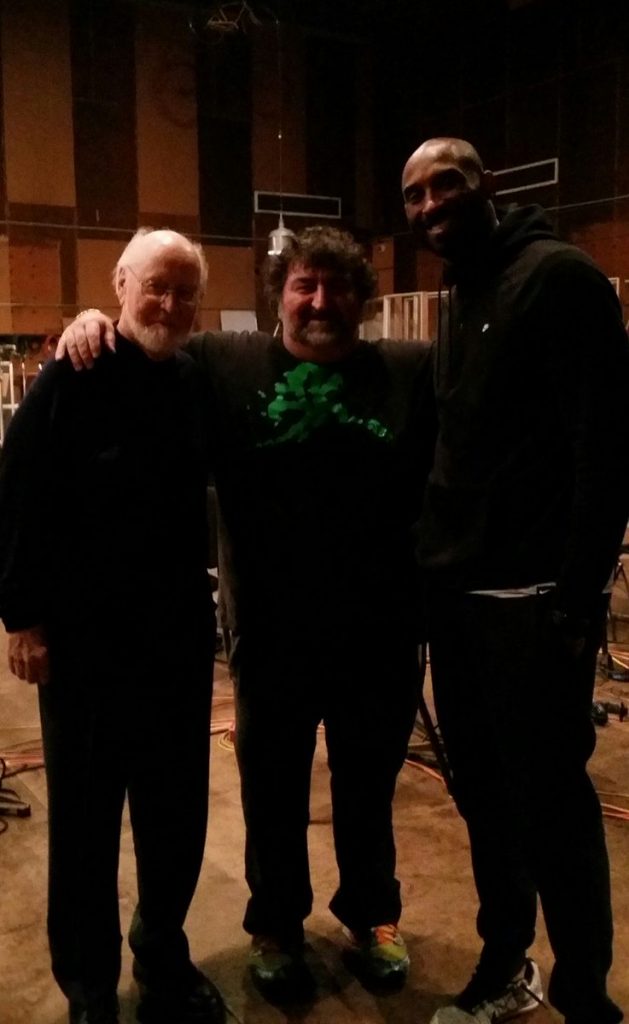 Photo by ScoringSessions.com