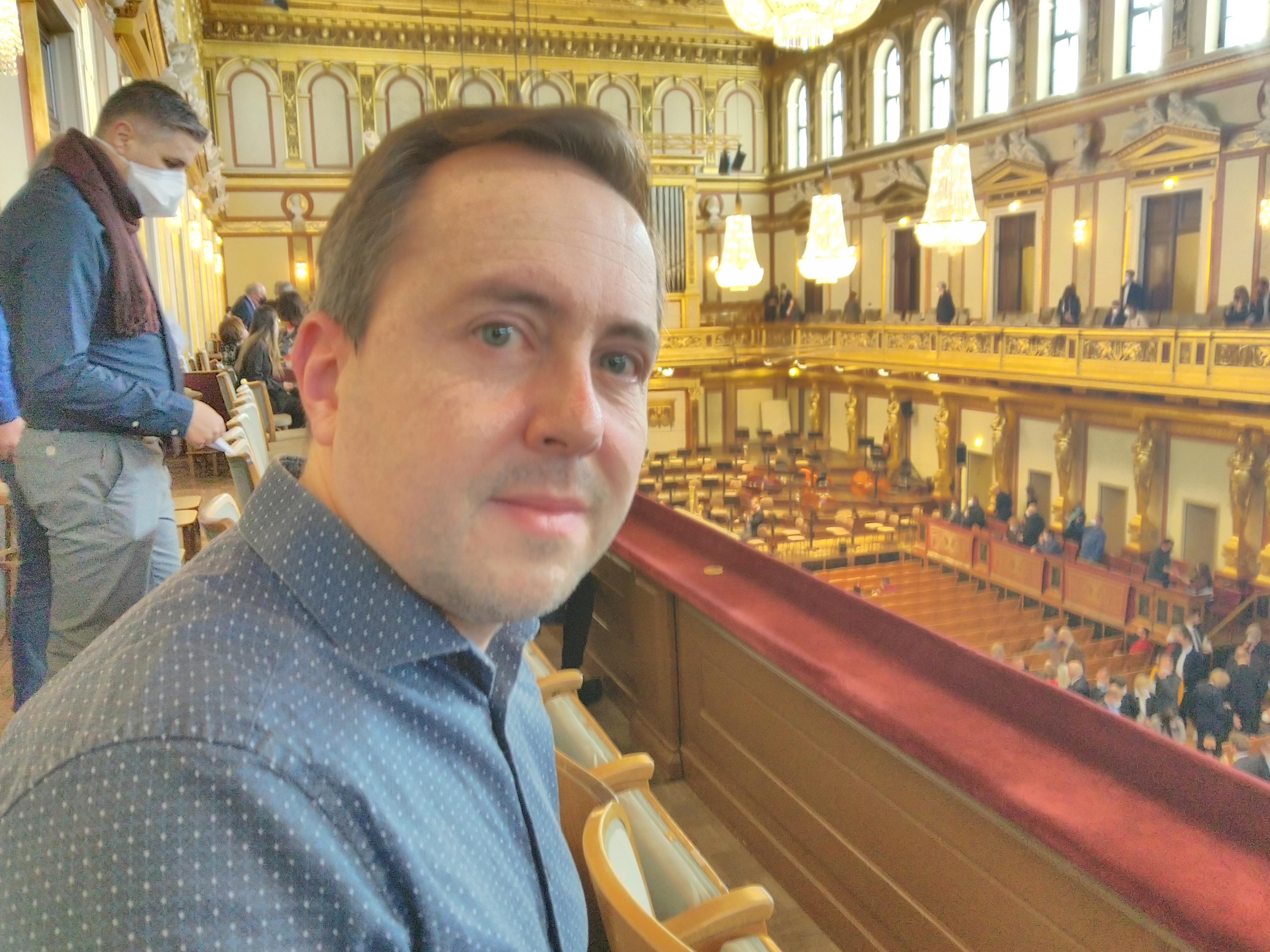 Posts

845

Joined

Last visited
Contact Methods
Website URL

http://musicby.jw-music.net
WilliamsStarShip2282 reacted to a post in a topic: John Williams returns to Vienna! March 12/13 2022

received_353831693423395.mp4 received_353831693423395.mp4 received_5047411658650776.mp4 received_506652450834013.mp4 received_1025428738185798.mp4 It is a long time I have not posted here but I was at sunday's concert and here are a few pics and vids I have been able to get that I wanted to share with you. I made a dream come true. I couldn't be more happy!

I love you Mr. Breathmask for the work you did on this soundtrack! I am currently studying this soundtrack hard as I will assist a Cine Concert in september. I am wondering how they will play the raptor attack on Ellie for example. I have been tricked by The Goat Bait and The Saboteur, I thought I knew Jurassic Park by heart since years and that those musics were so familiar I was sure they were in the movie! But not... Incredible!

Yes, and that's why it has been so hard to find it...

Sorry if it has already been mentioned, but I have just found the "QUE MILAGRO CHAPARRITA" track : http://www.youtube.com/watch?v=0xrjL0281kU&lc

Hi guys ! It is such a loooong time since I didn't post or check this site. I have not lost my passion for John Williams but since approximately 2007, I have progressively turned to other occupations. And then recently, my site disappeared. I thought I had not enough backup to cover up and decided to give up a more than ten year project. Fortunately, a few weeks ago, a John Williams fan managed to find me and send me a message. Then, I decided to work again and I am now pleased to tell you that I have been able to rebuild Music By John Williams... as it was in 2006 ! I have been able to rebuild this site with old files and datas, but it is better than nothing. Now, I have to work to complete the database with missing informations from 2006 to now, but for all John Williams fans who were in my about 200 daily visitors, you can check the site at this new URL : http://johnwilliams.free.fr So now, I need some times to catch up with my work and I will be pleased to read this site again. I am so happy to know there will be two new John Williams released and watched yesterday the first War Horse trailer. Long life to John Williams

Can anybody help me to identify what are the instruments used in the Last Crusade cue titled "Marcus in Iskenderun" ?

He will return to the serie and compose it ! Have faith !

Nobody for Witches of Eastwick ?

I can help you for John Williams album covers : http://musicby.jw-music.net/covers.php

I definitely hate Super Size Me. If eating the same greasy food three times a day is enough to prove a restaurant is bad for your health, then I can do the same for every restaurant !

Just added : Artificial Intelligence, The Patriot, Dracula and Minority Report.

Deezer.com (formerly Blogmusik.net) is the first website for music on request that is free, unlimited and legal. The site was created in France in June 2006 and has been translated into 16 languages. Deezer.com offers all kinds of musical styles through hundreds of thousands of different tracks, and adds to its catalogue on a daily basis. Thanks to the agreement with SACEM, Deezer.com has become the only site to offer Internet users a non-paying solution whilst still remunerating those involved in the creation of the music (artists, record companies etc.) through the advertising revenues generated. I am curently adding on my site playslists of full John Williams albums to let you listen to them through my pages. For the moment : Memoirs of a Geisha, War of the Worlds, The Empire of the Sun, E.T. 20th Anniversary, Superman (Rhino 2CD), Fiddler on the Roof and Land of the Giants are available.

I voted yes as I have bought it.

Nice idea for a thread, I will add this one : http://www.koreus.com/video/star-wars-trompette.html

If some people have trouble while opening your file and not the others, it is probably because you named your file using spaces and URL can't contain spaces. While your file is named : There Will Be Adventure - M.S. Ma.mp3 ... the URL to download it must be http://dev.ytec.nl/ming/There%20Will%20Be%...20M.S.%20Ma.mp3. Some internet navigators should be confused, even with capital letters so I used to have URL without any space nor upper cases.