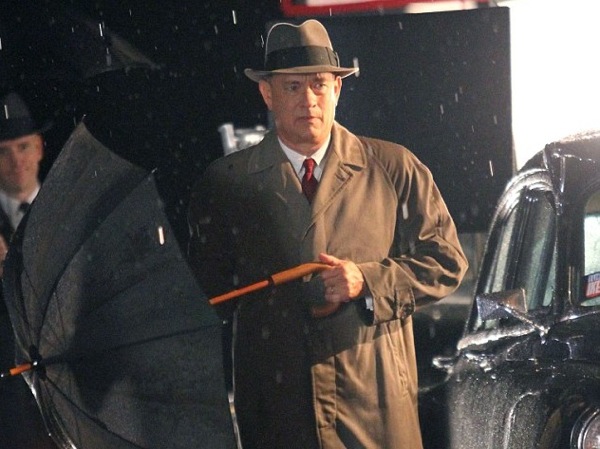 John Williams' agency has officially confirmed that the composer is writing the score to Steven Spielberg's next film, Bridge of Spies7(previously known as 'St. James Place'), making it the 27th feature film collaboration between Williams and Spielberg.
Written by Matt Charman and the Coen brothers, the film stars Tom Hanks as an American lawyer recruited by the CIA during the Cold War to help rescue a pilot detained in the Soviet Union.
Bridge of Spies will be released in the US on October 16, 2015 (see international release dates).