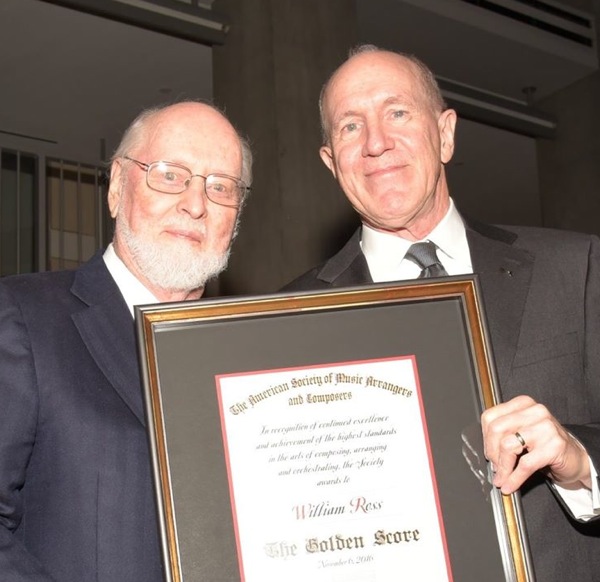 Emmy-winning composer-arrangers William Ross and Alf Clausen were honored with Golden Score Awards by the American Society of Music Arrangers and Composers (ASMAC) November 6 at the Skirball Cultural Center.
More than 300 members of L.A.'s musical community turned out for the annual event, which was hosted by film critic Leonard Maltin.
Ross was presented with his award by John Williams (with whom Ross worked closely on Harry Potter and the Chamber of Secrets in 2002).
"As a composer, conductor, arranger and orchestrator, he is simply as good as it gets," Williams said, calling him "the most genuine, gentle and generous person you'd ever meet… truly a great man." – Full article at Film Music Society