If Jay or Ricard would like to merge this with the Pop And Rock thread, that's fine by me. Due to boredom and a general desire to write, I wrote this essay/article of sorts on my favorite musical artists. I'm interested to see what some members have to say about their favorites, particularly Thor, Marian, and Charlie.
As of now, I've got 10-6 written. Feel free to read and comment.
I've discovered over the years that I gain more pleasure from a cohesive whole rather than favorite singles. I love a lot of the following albums discussed because of how the songs work and flow together. How the instrumentation and lyricism changes from start to finish. It has become the only way I listen to music, both film score and non-film score.
Upon the realization that compiling a list of one's favorite albums is impossible, I moved on to the next best thing. The following list contains not the greatest artists to ever produce music, but simply my favorites. An odd clash of 70s rock and contemporary alternative make for an interesting palette of some of the finest music to ever grace my ears.
10. THE ROLLING STONES
Forty Licks is a tremendous compilation album, one that never has a dull moment. Regrettably I am completely unfamiliar with The Stones' discography, which I hope to amend one of these days; but for now, this is what I revel in. The band has incredible range, with some of the best rock and roll around ("Gimme Shelter," "Paint It, Black," "Sympathy For The Devil," "Start Me Up") to gentler and calmer opuses ("Wild Horses," "Tumbling Dice," "Under My Thumb," "Angie"). Jagger and Richards are without a doubt one of the finest singer/guitarist collaborators in the history of music.
9. TOM WAITS
Waits has had a long career, spanning many albums. I have only recently begun to delve into his discography, but what I've found is nothing short of brilliant. Favoring his more tribal and gritty sound, Bone Machine, Real Gone, and Bad As Me are an impressive "trilogy" of truly dark and twisted fantasies. He puts a lot of focus on rhythm and vocals, fueling his rather beautiful and haunting lyrics with a lot of raw power.
8. THE BEATLES
What is there to say about The Beatles that hasn't already been said? They are one of, if not the most, influential band ever. The White Album comes out on top as my favorite album. Disc 1 works tremendously on its own, providing some of their less popular tunes, but in such a wonderful, ever-changing way. They cover a lot of different genres of music here. Disc 2 is a little shaky in terms of an album, but it contains my favorite Beatles song, "Helter Skelter." I can't count the number of times I've played this on full blast.
7. THE CAT EMPIRE
I discovered this dynamic band through one song, sent to me by a friend. I wasn't instantly hooked, but the music was so different and unique that I needed to hear more. That song was "Sly" off of their Two Shoes album, which would inarguably end up on my Top 10 album list if I did create one. The Cat Empire cannot be pinned into a single genre, their music is an organic blend of rock, ska, jazz, hip-hop, and world. Their tunes have a delicious splash of Middle Eastern and Cuban influences, while the band originates from Australia. Two Shoes is an eloquent and powerful journey of an album. "Two Shoes" and "Miserere" are the highlights, the latter being one of my favorites songs; and one that never fails to tear me down and immediately bring me back up. Their following album, So Many Nights, is equally brilliant. Their latest, Cinema, is a different venture altogether, but a worthy one at that.
6. THE VELVET UNDERGROUND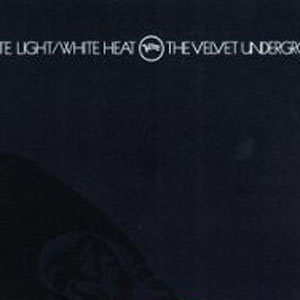 Another one of my favorite albums was brought to me by The Velvet Underground. Their debut with Nico as vocalist is an okay listen. Not particularly my cup of tea, but what the band evolved into, is amazing. White Light/White Heat is an outstanding work of art. "The Gift" is genius. Spoken word lyrics paired with an in-your-face rumble of guitar and drums. Lyrics out the left speaker, music out the right. Velvet's recording techniques really make them stand out from the other bands I listen to. Their lack of fear of out-of-tune instruments and imperfect recordings shines gloriously on album. "Sister Ray" is 17 and a half minutes of pure rock and roll.